© Unique Bronze Limited 2012, Registered in England 07934182. All Rights Reserved.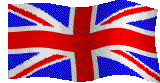 Hot cast solid bronze sculptures
designed and cast in Great Britain




Tel: +44 (0)7771 518658
(011 44 7771 518658 from USA)

At Unique Bronze we supply art galleries and shops around the world with solid bronze sculptures hand cast in British foundries, hand finished and patinated by British craftsmen. We are looking for High Quality outlets that provide excellent customer service to sell direct to the collectors in your region.
If you would be interested in stocking our regularly updated Unique Bronze Sculptures by renowned British Artists, and receiving enquiries from local collectors, please contact us on 07771 518658 or email info@uniquebronze.co.uk.
Alternatively, fill in the simple form below and we will contact you as soon as possible.
At Unique Bronze we carefully select galleries and shops for their excellent customer service to ensure you, the collector, have the best possible purchasing experience.
If for any reason you have problems finding a Gallery or Shop a convenient distance to you which stocks our sculptures or does not have the sculpture you are interested in, please contact us on 07771 518658 or email info@uniquebronze.co.uk.
If for any reason you find it difficult to acquire one of our pieces, we can supply you individual sculptures direct with a 30 days money back guarantee if not totally satisfied.
Alternatively, fill in the simple form opposite and we will try and locate a local stockist or provide you with details of how to buy direct. If you wish, we can also notify you of the latest sculptures and pre-release offers.
Refunds Policy
Here at Unique Bronze we are sure that you will be delighted with your purchase but if, for any reason, you are not completely satisfied, individual customers (i.e. customers buying for themselves and not a company) have the right to cancel within seven days of purchase, or seven days of receipt of the goods (whichever is the longer). Simply contact us within seven days, return the piece or pieces to us and payment will be refunded in full. If you have bought more than one item and only wish to return part of the order, you will be reimbursed for those items you return in full.
For your piece of mind, we also offer a 30 day exchange policy on sculptures shown on the website (not bespoke commissions).
Trading Currency
Unique Bronze trade in pounds sterling. Full cost of individual pieces or orders, including courier shipping, will be calculated upon application and notified by email, including costs for split shipment. This quotation will be binding for thirty days.
To contact customer services for quotations, queries or returns, please email:
Please note: as sculptures are hand cast and finished, all sculptures are truly unique, so sizes and weights are approximate and colours will vary slightly.
Due to high demand some of our pieces are only available to order.







If you wish to purchase a piece online, please contact us for latest prices then enter the amount below and click 'Pay Now'.
Your payment will be handled by Worldpay, our secure payment partner.